If you struggle with hearing clearly you want a reliable way to recapture audio clarity with devices that support your life. Here at LEEL we've been focusing on providing the highest-quality hearing aids and personal care products for more than 10 years, because we know how important it is to hear the people and the world around you.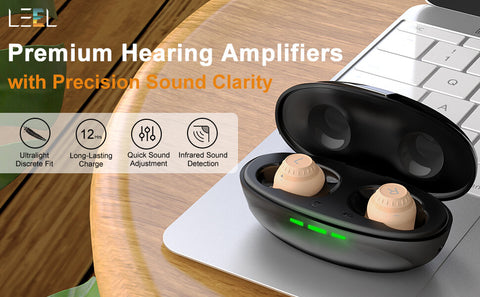 Advanced Digital Hearing Amplifiers – Able to enhance talking and local sounds while diminishing howling and volume intensity these ear amplifier hearing aids let you set the right volume to fit your space, company, work environment, and more.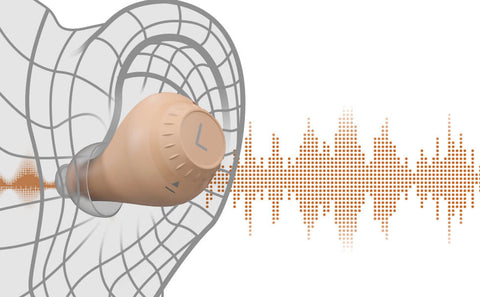 Discrete, Stylish, Comfortable Fit – A smart choice for kids, adults, or seniors this digital hearing aid with silicone ear tips provides an ergonomic shape that better fits your ear canal for to provide a slip-resistant fit for all your daily activities.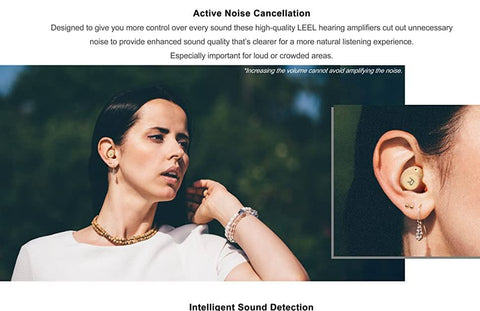 Full Ear Canal Conformity – Offering a far more supportive fit for people who are always on the go these lightweight hearing amplifiers for seniors reachable with noise reduction support those wearing glasses or other personal face coverings.
Quick-Adjust Volume – The innovative 190° stepless volume adjustment lets wearers fine-tune their hearing clarity based on their surroundings, company, or conversation, so you don't have to feel left out or overwhelmed in the moment.
Longer-Lasting Battery Life – Fully charged these rechargeable hearing amplifiers last an amazing 12 hours even with continuous use. The charging case provide up to 3 extra recharges, so you never have to go without high-quality, ultra-clear sound.